Holiday Help For Local Nonprofits
Nonprofits need all the support we can give this holiday season, as COVID-19 has impacted fundraising events and greatly increased the number of families seeking assistance.
Sunstate's amazing team didn't hesitate to jump in this month and help three local nonprofits in the communities we serve:
Arizona Helping Hands (Phoenix)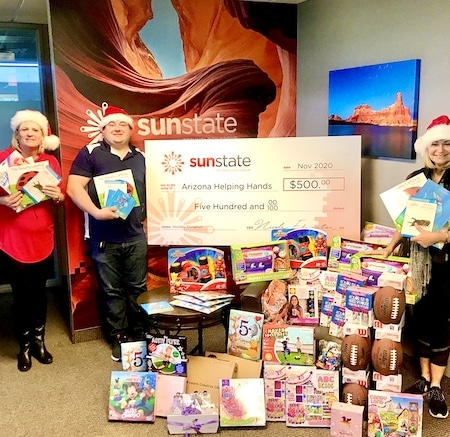 Sunstate collected toys, games and books for Arizona Helping Hands' 22nd annual toy drive, plus provided a $500 donation to help them create a joyful holiday season for kids in the foster system.
Our CEO Nicole Edgington personally delivered the presents to the AHH office, then stayed to volunteer with Santa on collection day!
For more information on how to get involved or donate to Arizona Helping Hands, please visit: https://www.azhelpinghands.org
Childhaven (Farmington, NM)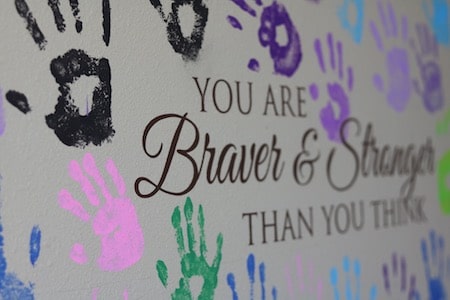 Childhaven has served abused and neglected children in the Four Corners region since 1969.
To support Childhaven in its mission, Sunstate donated $500 to the 2020 Pledge for Children Campaign.
Learn more about Childhaven and donate to the campaign to secure the future of at-risk youth in the community by visiting: https://childhavennm.org
Living Hope (Show Low/White Mountains, AZ)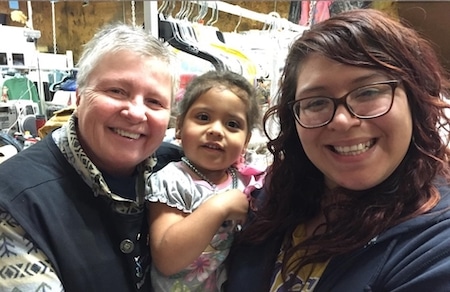 Living Hope provides free services to foster hope in expectant mothers & families, including pregnancy tests, information on pregnancy options, ultrasounds, classes, and a baby boutique.
Sunstate donated $500 Living Hope to further its mission to serve mothers, babies and families in need.
To learn more, or to make a donation, visit: https://livinghopecenters.org/