Brian Kramer's family has been in the publishing business since 1962. Founded in Casa Grande, and growing to operate eight newspapers throughout Arizona, today the company boasts more than 100 employees and is going strong. According to Kramer, it's the company's nimbleness and commitment to the communities it serves that fuels its growth while other media companies have struggled in the past decade.
A few years ago the company was seeking ways to streamline its operations—its communications between locations in particular.
Running a small newspaper empire covering such a wide geographical area had its challenges and in a business run on deadlines, an efficient and affordable telecom system became increasingly imperative.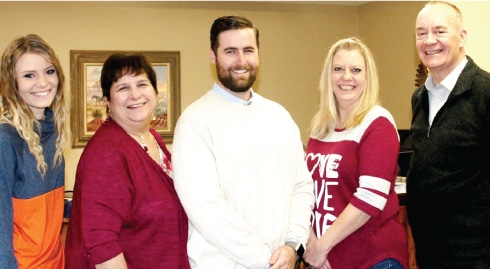 Kramer and his management team turned to the Sunstate team to design and implement the roll out of a Voice over IP (VoIP) telephone solution to support all of the company's northern Arizona offices, including the White Mountain Independent with offices in Show Low and Eagar and the Payson Roundup.
The Kramer Media team was thrilled with the numerous features available with a VoIP system such as call forwarding, overflow call management, and simple scalability for adding extensions.
"Sunstate made the transition to VoIP seamless and effortless for our team. They came onsite, handled the install and trained our team on how to get the most out of the VoIP system. Needless to say, external and internal communications are critical to our business. With VoIP our operations are running more smoothly, and when one office is busy on deadline, others can help cover incoming calls."
BRIAN KRAMER
PUBLISHER OF WHITE MOUNTAIN INDEPENDENT
VoIP allowed Kramer Media to cut telecom costs and get more functionality.
In fact, the Kramer management team is now looking to expand its partnership with Sunstate, rolling out VoIP in additional offices. This is a ramp up from 36 lines to 100.

Sunstate is a reliable and detail-oriented technology partner. In addition to supporting our VoIP system, they provide supplemental IT support on projects that exceed the bandwidth of our internal IT team. I truly appreciate that they can be so versatile and support our technology needs in a variety of ways. It helps us to manage our budget while enjoying the efficiencies that the latest tech can offer.