What is Hardware as a Service?
Hardware as a Service, also known as HaaS, enables businesses to acquire the essential technology (workstations, laptops, servers, phones, etc.) they need for daily operations without a large upfront investment.
Smaller businesses and startups often find budgeting for IT equipment to be one of their biggest challenges.
With a Hardware as a Service program, a Managed Services Provider supplies the IT equipment for a fixed monthly fee, making it much easier for budget planning. HaaS programs are both flexible and scalable, making them ideal for growing companies.
Benefits of HaaS for Businesses
IT equipment is replaced more often
No substantial upfront investment in IT HARDWARE / equipment
Frees up capital for other business investments
Managed Services Provider maintains equipment
Considered an operating expense (vs. capital expense); up to 100% tax deductible
Helps prevent technical issues and vulnerabilities associated with outdated equipment
Stay ahead of cybercrime, data backups, failing equipment, and more.
Get started today with a free, no-obligation technology assessment!
Why Choose Hardware as a Service With Sunstate?
Sunstate provides your team with a complete end-to-end IT ecosystem—servers, desktops, laptops, infrastructure components, licensing—as well as attentive, unlimited IT support.
All in one manageable monthly payment with no large up-front costs.
Even more, by choosing HaaS and having Sunstate manage your IT services, you'll have a seasoned IT team dedicated to your business, starting with expert installation and configuration of new systems. After your equipment is up and running, we provide 24/7 IT monitoring, regular updates and patches, virus protection, and standard warranty coverage for manufacturer defects.
Sunstate's Hardware As A Service (HaaS) Programs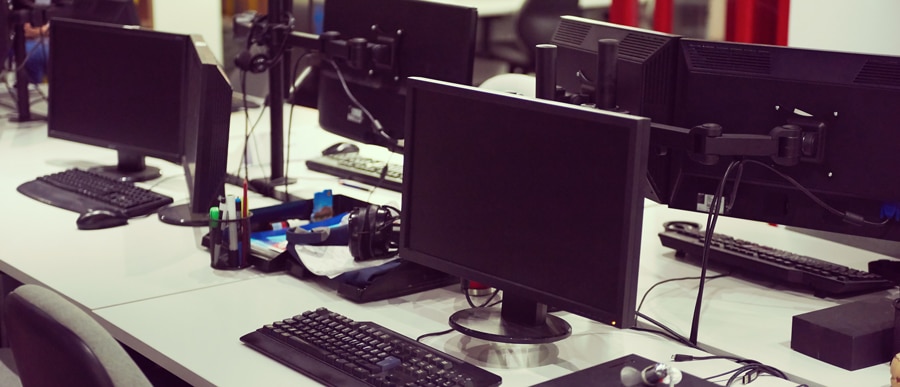 All-In-One workstations, including monitor, mouse, keyboard and monitor cables
All-In-One desktops, including monitor, mouse, keyboard and monitor cables
All-In-One laptops, including docking station, monitor, mouse, keyboard and monitor cables
Server packages including drives and rack mounting hardware
NAS Bay packages including drives
Router/Firewall packages
Switches
Rack-mounted UPS
VoIP Phones
VoIP Controllers
WiFi Controllers, Access Points, Security and Access Control
If you'd like more information on whether HaaS is the right solution for your business, we're here to help! Contact us today.