Network Assessment, Design & Build Solutions
Business Network Assessments
Your network is really the digital heart of your company.
It keeps everything running and flowing 24 hours a day, 7 days a week. If your network goes down, your company and the work you do may come to a grinding halt. Our mission is to keep your network (and your business) healthy.
It all starts with a comprehensive network assessment.
A network assessment from Sunstate Technology Group examines your entire network from top to bottom.
This includes your office locations, servers, data, backups, firewalls, users, devices, applications, and anything else that pertains to your network. Next, our team of certified IT professionals will sit down with you to review the results of our network assessment in detail. We will show you where your network is performing well, where it is underperforming and where you're most at risk.
We will then offer recommendations on how to enhance underperforming and at-risk areas.
Choosing a reliable IT partner is a big decision for your business. Find out why businesses have trusted Sunstate to manage their technology for over 15 years.
Network Design & Build Solutions
Sunstate's certified team of network experts will design, build, and configure your company's network regardless of the size or complexity.
We start by examining your company's network needs as they stand today and always look to what's necessary to prepare your company for future growth and technological advancements.
Based on our network assessment, we'll design and build a customized IT solution that might include:
▪  Hardware installation and configuration
▪  Software installation and configuration
▪  Physical or virtual server configuration
▪  Switch, router, and firewall setup
▪  Wireless access network solutions
▪  Cabling
Contact us to schedule a free network assessment
and see how we can help your business!
If you have needs establishing, moving, or upgrading your current network's infrastructure, Sunstate and our team of network experts have a structured cabling solution that will exceed your needs with minimal impact to your daily operations. This includes:
FIBER OPTICS
CAT6E (DATA)
CAT3 (VOICE)
CAT5E (DATA)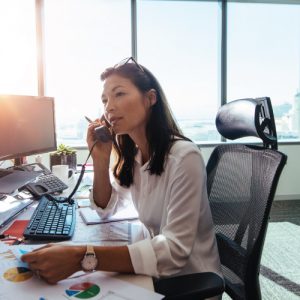 Contact us to learn more or set up a free consultation for structured cabling!