IT Security + Speed for the Healthcare Sector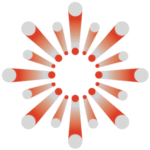 The healthcare industry faces important IT challenges every day, whether it's maintaining HIPAA compliance in a digital world, struggling with outdated technology or dealing with frustrating network and internet speeds.
With so much at stake, more and more healthcare organizations are turning to an IT partner to optimize their technology, ensure regulatory compliance, and significantly reduce costs.
Sunstate has a proven track record of helping healthcare organizations overcome their technology challenges with customized, strategic solutions that boost productivity, tighten security, and improve the bottom line.
Technology Health
Assessment
We start with a complete "wellness check" of your IT infrastructure, assessing your organization's current technology systems, identifying what's working and not working, and mapping out a plan to optimize your IT that works with your budget and your goals, both today and down the road.
Safe, Secure
and Compliant
We offer data encryption solutions to ensure your patients' Protected Health Information (PHI) stays protected and your organization remains HIPAA compliant. Security starts with your staff, so we also offer onsite training for your team on how to spot a phishing email, how to maintain proper passwords, how to secure their computers when they step away from their desks, and other important security protocols.
Modernized Tech =
Reduced Costs
Outdated technology actually costs a healthcare organization more than it saves in downtime and lost productivity. Our Hardware-as-a-Service (HaaS) and Software-as-a-Service (SaaS) programs can transform productivity, boost efficiency and dramatically speed up your network. These worry-free leasing programs include installation, maintenance and automatic updates– all for a cost effective, budget-friendly monthly fee.
We implemented a strategic IT plan for a large healthcare nonprofit that optimized their technology while significantly cutting costs. Our VoIP solution alone slashed their phone service costs by 150%!