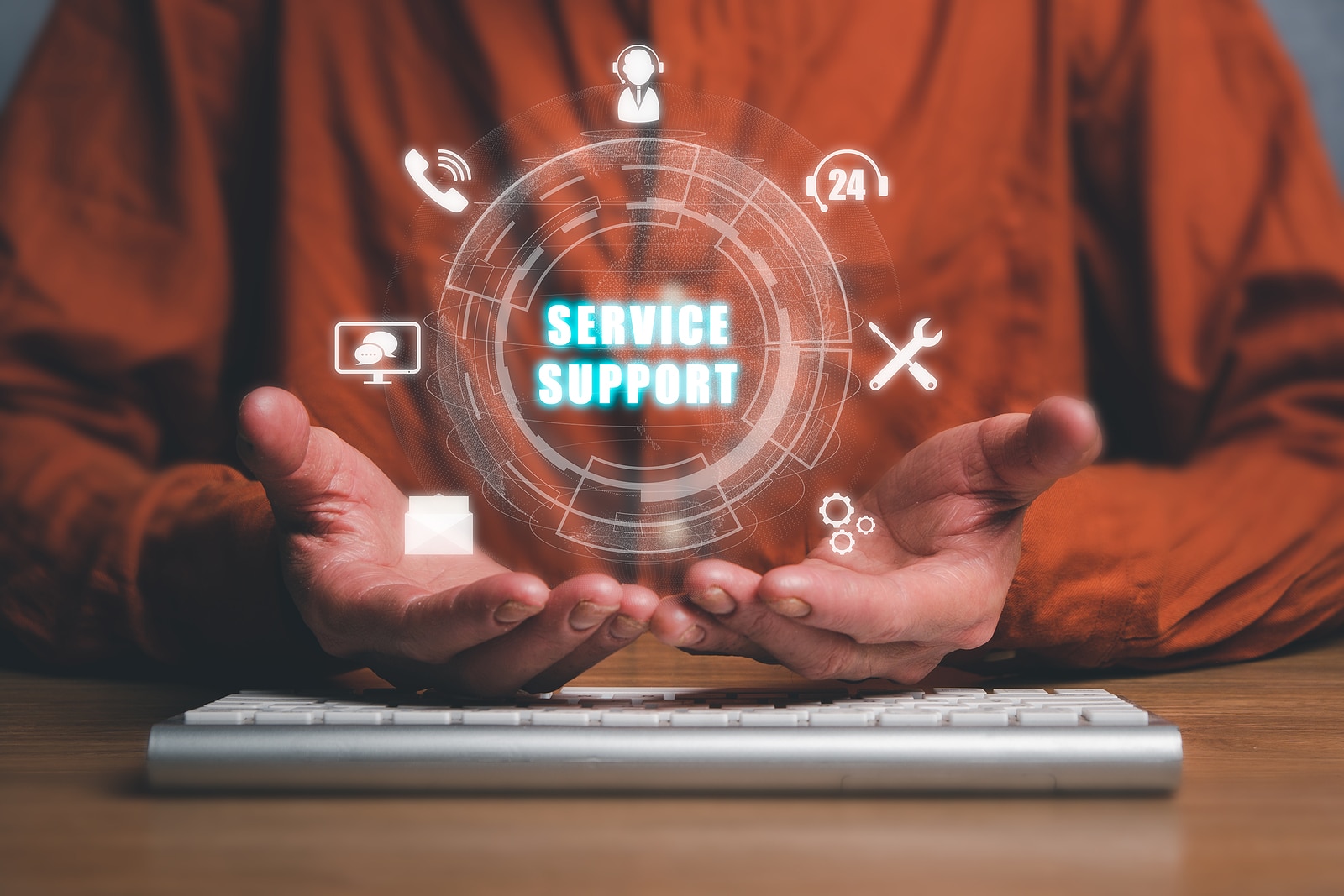 How to Know If Your IT Partner has a True Standard of Excellence
When you make the decision to work with an IT company or managed IT services firm, you're putting a lot of trust — not to mention business resources — in that company. Choosing the right company is vital for this reason. But how do you determine whether your IT company holds to a true standard of excellence?
Below you'll find just a few of the ways that Sunstate Technology demonstrates our standard of excellence each and every day. If your current managed IT partner isn't living up, it might be time for a change.
Commitment to Ongoing Improvement Via Transparent Surveys
First, one of the most important elements at Sunstate is our survey process. At the completion of every ticket, we send a survey to the customer. That part isn't so radical, but what we do with that survey information might surprise you.
Every single survey that customers fill out streams live into our Microsoft Teams channel, where every single employee sees it. We don't filter these: whether the survey is positive or negative, whether it calls out specific employees, that doesn't matter. Everyone sees these surveys.
What's more, we meet as a team to discuss these survey results. We talk through how we can further adopt or implement the things that we're doing well, and what we need to change.
And in our commitment to radical transparency, we even share these survey results with the public. Under "Here's what our clients have to say" on that page, you'll see a live stream of incoming surveys.
Dedicated Account Reps
When you call your IT provider, do you get a dedicated rep? Or do you get put on hold, waiting for the next tech to pick up the phone?
If you're feeling more like a number in a line than a true collaborative partner, your IT company isn't reaching for excellence.
At Sunstate, we assign a specific account rep to every client. Your account rep gets to know your business at a detailed level so that when you call, the rep has a context for your concern or problem. No more wasting time explaining obvious basics to a nameless rep. You get direct help from someone who knows and understands what you're doing.
Monthly Wellness Calls
Our account reps reach out proactively to every client via monthly wellness calls. On these calls, reps break down tickets completed, discuss any notable survey responses, cover SLA status, and more. Monthly reports also include ticket response and resolution times, maintenance status, inventory counts, backup statuses, and any other data that's relevant to your business.
Instead of waiting for you to call us when something breaks, your account rep will reach out regularly to check in on the health and status of your systems.
The TBR
Last, at Sunstate we offer the TBR, or Technology Business Review. This is an opportunity to discuss current and future technology, larger projects, hardware and warranty statuses, network security, and a range of other strategic topics.
At Sunstate, we're committed to a standard of excellence. If you're missing this level of commitment with your current IT provider, or if you're looking for an IT provider for the first time, get in touch with us today!