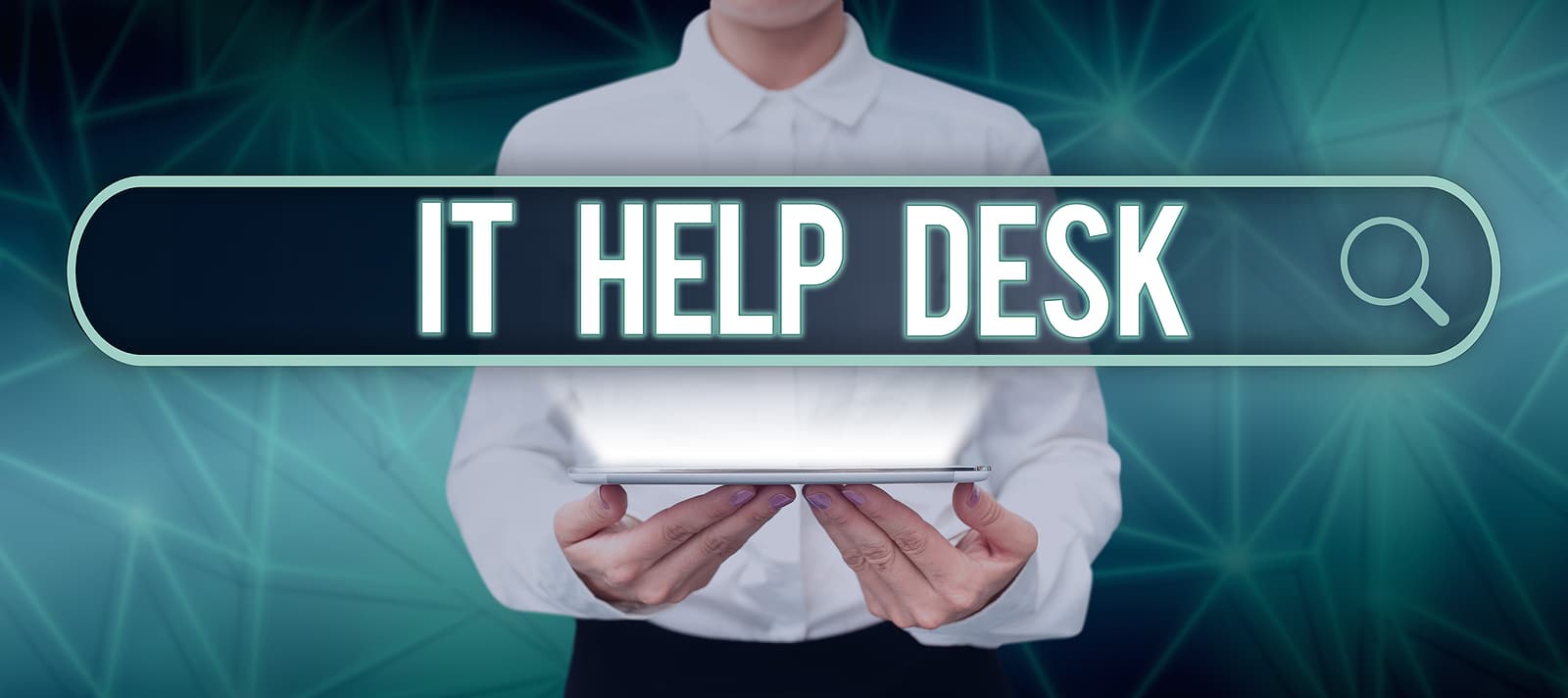 Why Utilizing a Partner with a Strong IT Help Desk is Critical to Your Organization's Success
Sunstate's multifaceted help desk team is here to help support your organization in a number of ways. From general technical questions to software updates and security, our team can design, implement, and support IT solutions that will improve your business' efficiency.
What is an IT help desk?
An IT help desk is a dedicated department that is available to swiftly and efficiently respond to queries from customers in need of support. Sunstate's help desk is staffed by seasoned client service representatives who are able and ready to provide technical support, troubleshoot issues, and/or guide customers through specific tasks and actions.
How does a help desk function?
A customer submits a ticket via the customer dashboard or by emailing support@sunstatetech.com. Our help desk team is notified and you will be contacted as quickly as possible. 
You can easily be put in touch with your account representative as well to answer any billing questions, ticket statuses, project statuses, equipment orders, etc.
Once your query is complete, you'll be sent a survey to leave feedback for our team. Everyone who works at Sunstate Technology Group sees EVERY survey live streamed on our Microsoft Teams Channel. This keeps us all up to date on what we're doing great and where we can improve.
Why is a help desk important?
A help desk is an important communication tool between the provider and the customer. It is a critical business resource that helps reduce downtime associated with customer support services, increases efficiency and enhances customer satisfaction.
How is our help desk a benefit to your organization?
Our help desk is designed to support all of your IT needs.
Streamlined operations: Our help desk acts as a one-stop shop to manage your questions, needs, complaints, requests and support. It is an easy way to get in communication with us and/or your account representative to address your needs ASAP.

Increased satisfaction: We're here for YOU and it is our priority to provide quick response times to your needs and provide solutions that keep your business running at peak potential.

Knowledge base: Our help desk team is here to help answer your IT questions whether they are simple or complex. We're happy to help guide your team through various IT needs.
Contact our help desk at support@sunstatetech.com.